Finer Face has 3 specially formulated products available to shield and protect the delicate, frail, line prone area around the eyes. The EYE REVIVE range contains advanced ceramide that actually builds a protective barrier into the skin forming a light weight, invisible shield to defend against the assault of cold weather, dry heat, excessively dry, hot climates and the extremely dry environment of air travel. The result: with daily use the skin regains its youthful ability to hold onto and absorb moisture leading to a dramatic reduction in the appearance of fine lines, wrinkles, crows feet, puffiness and dark circles. These products have also been proven to be the perfect air travel companion.

Eye Revive Pure Essential Eye Oil
Did you know that the eye area does not produce natural oils of its own. Because of this it is one of the first areas that show up the natural signs of ageing, which is usually caused through the sun and the environment as our face is always exposed. To care for this sensitive area "Finer Face" has developed an extremely rich, light weight eye oil that is guaranteed to keep this delicate area in perfect condition. By applying a minute amount of Eye Revive Pure Essential Eye Oil daily, this fragile, fine textured skin around your eyes will become more hydrated, smoother, softer and healthy.
SKIN TYPE: All skin types - young & aged

APPLICATION: Apply a tiny amount in the evening before retiring. You can also apply Eye Revive Moisturiser over the top for added protection.

INGREDIENTS: Wheat proteins, Corn unsaponafiablea, Epaline, Microspheres, Alchemile, Chamomile, Extracts from Cornflower, Wheatgerm, Ginki biloba & Marigold, Oils of Rose hip, Evening primrose, Sesame, Soybean, Calendula, Wheatgerm, Corn & Borage, Liposome's, Ceramides.

SIZES: One size only 5mL
QTY Eye Revive Pure Essential Eye Oil 5mL AUD$54.50 each
TESTER NOT AVAILABLE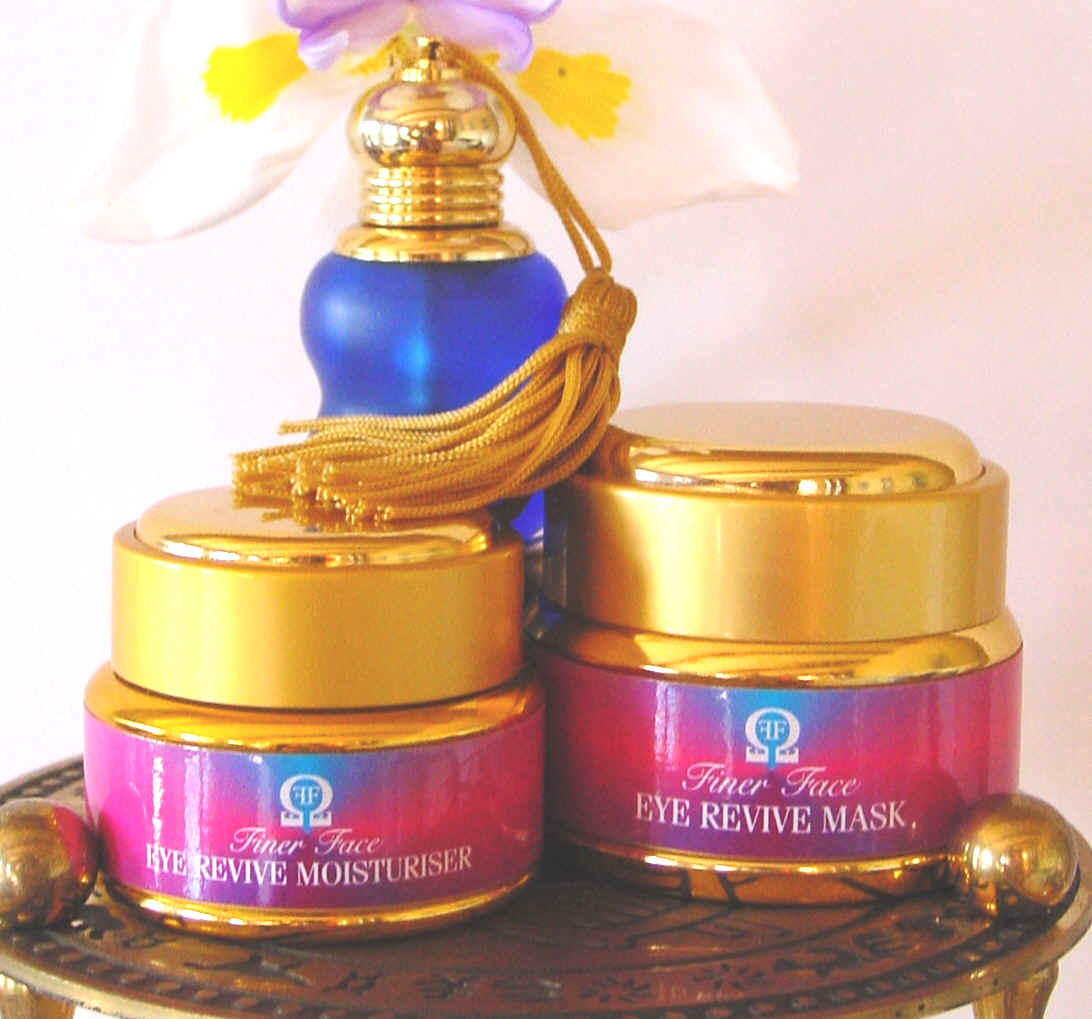 Eye Revive Moisturiser
A luxurious eye moisturiser which boosts the skin's ability to retain moisture in this fragile area . Eye Revive Moisturiser is non-greasy and fragrance free which guarantees you will not have any reaction. This beautiful light weight moisturiser will bring vital hydration and nourishment to this delicate area, adding a protective shield to it, whilst simultaneously reducing the appearance of puffiness, dark circles & fine lines. Excellent for strained or tired computer eyes and for contact lens wearers.
SKIN TYPE: All skin types - young & aged

APPLICATION: Apply a tiny amount twice daily. Use a light tapping motion around the eye area until it has absorbed. You can also apply Pure Essential Eye Oil before this treatment for more intense care.

INGREDIENTS: Cucumber extract, Ivy, Purified water, Allantoin, Chamomile, Calendula, Cornflower, Shea butter, Horse chestnut, Glycerin, Althea, Sorbitol, Guar Gum

SIZES: 15mL & 30mL
QTY Eye Revive Moisturiser 15mL AUD$35.50 each
QTY Eye Revive Moisturiser 30mL AUD$63.50 each
TESTER NOT AVAILABLE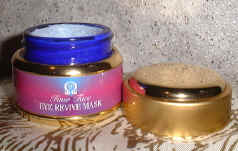 Eye Revive Mask
This enriched eye mask containing Vitamin E & Rose Hip Oil has a soothing yet firming effect on the sensitive skin around the eyes. It does not dry out so there is no harsh shrinkage of the product pulling or stretching this fragile area. The Vitamin E will defend against loss of firmness & elasticity, reduce the appearance of fine lines and the Rose Hip Oil will help retain a natural barrier for moisture. The blue colour diffuses light which dramatically reduces the appearance of dark circles. Your eye area will receive noticeable benefits after just one application.
SKIN TYPE: All skin types

APPLICATION: 3 applications per week for 2 weeks followed by once a week after that to maintain. 1. Thoroughly cleanse skin with Equipoise Cleanser 2. Apply a fine layer around the eye contour area 3. Allow the mask to activate for 15 -20 minutes (it will not dry) 4. Remove gently with warm water followed by an application of Eye Revive Pure Essential Eye Oil and Eye Revive Moisturiser.

INGREDIENTS: Vitamin E, Purified water, Albumin Serum, Horse chestnut, Allantoin, Calendula extract, Rose hip oil, Glycolipids, Shea butter, Witchhazel

SIZES: 20mL & 50mL
QTY Eye Revive Mask 20mL AUD$38.50 each
QTY Eye Revive Mask 50mL AUD$77.00 each
TESTER NOT AVAILABLE